Business Diagram Software
Effectively Leverage Business Data
Bring together business data, processes and information on a single tool to analyze, discover breakthrough insights & make informed strategic decisions with your team.
Intuitive tools to visualize ideas, processes, & solutions faster
Real-time collaboration to connect teams across the globe
Integrations to connect workflows across the organization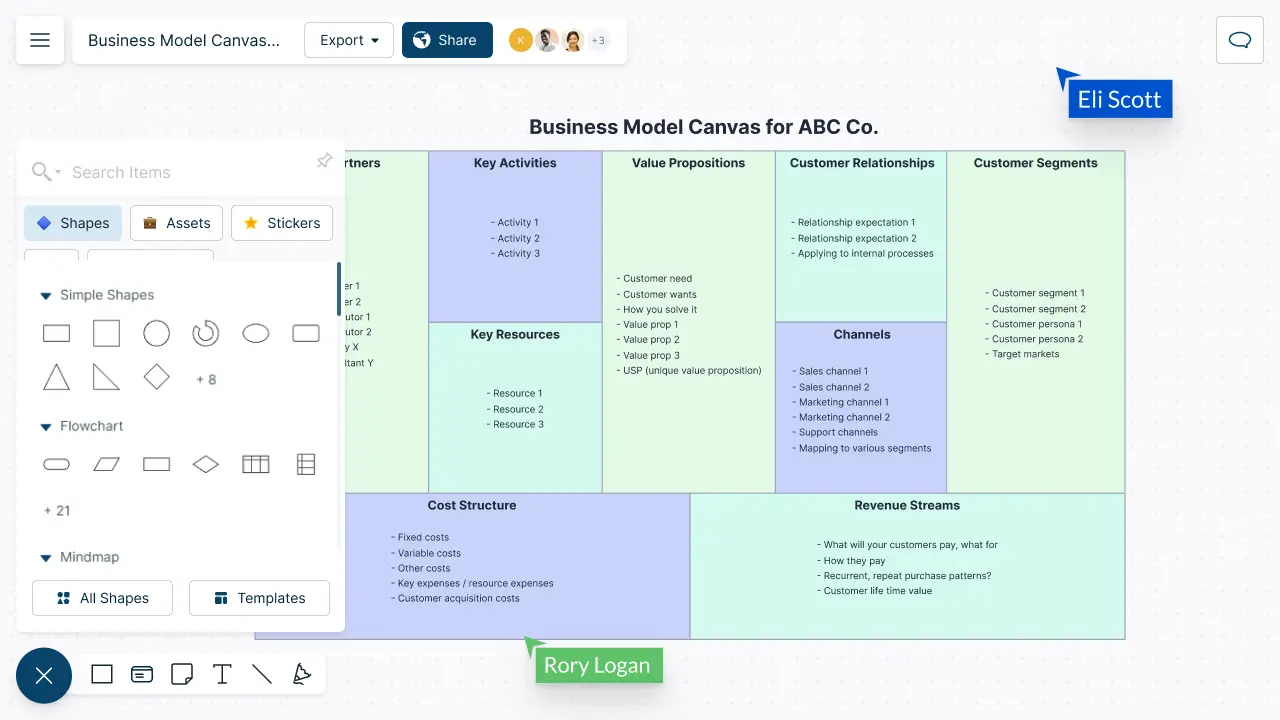 Over 10 Million people and 1000s of teams already use Creately
IDEATE & ANALYZE
Discover Insights Faster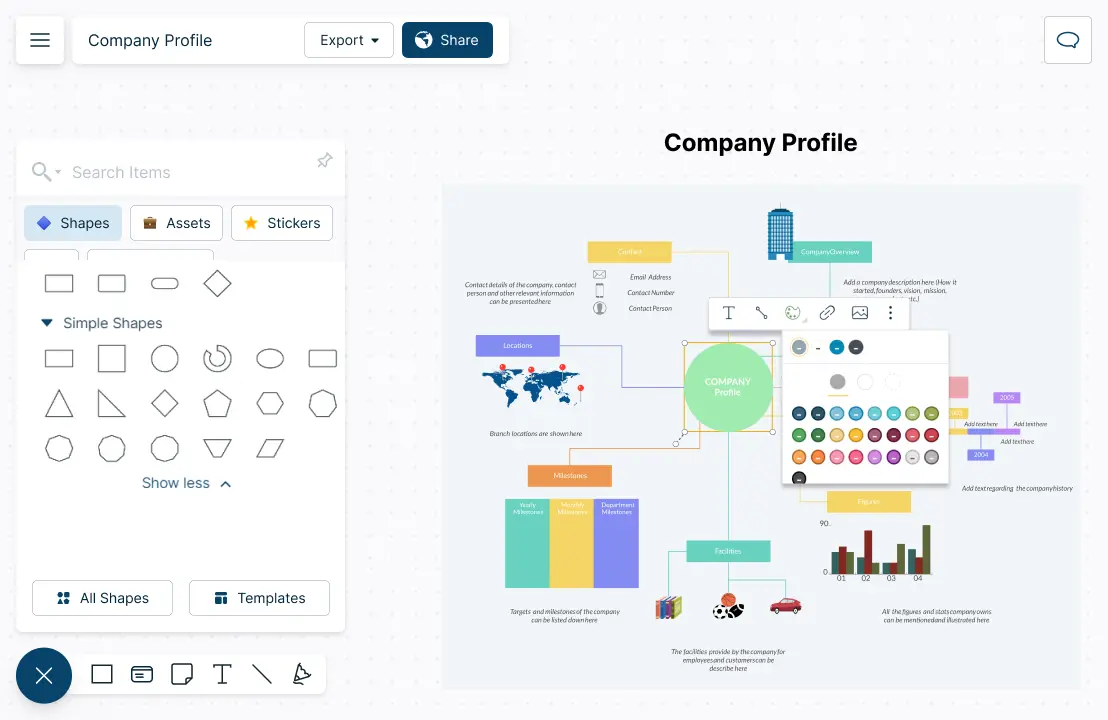 Plan, strategize, and ideate faster with templates for 100s of business use cases.

Run structured brainstorming sessions with an interactive online whiteboard.

Migrate business intelligence data from any sources to visualize for quick analysis.

Freehand drawing to assist with visualizing strategies and freehand note-taking.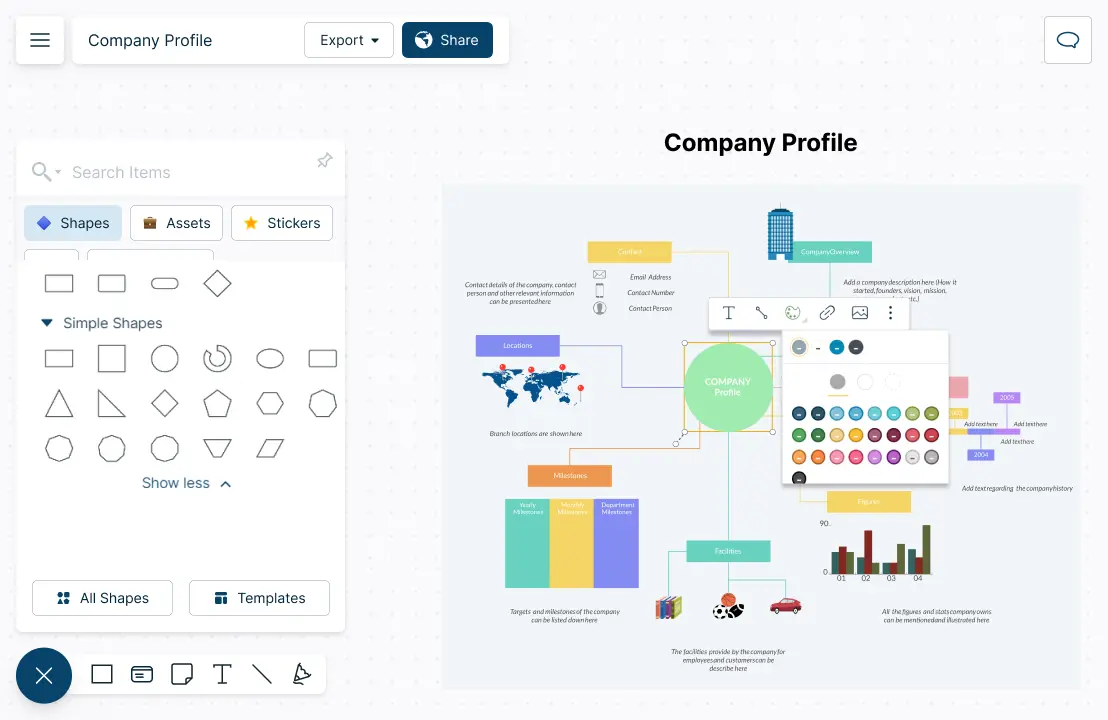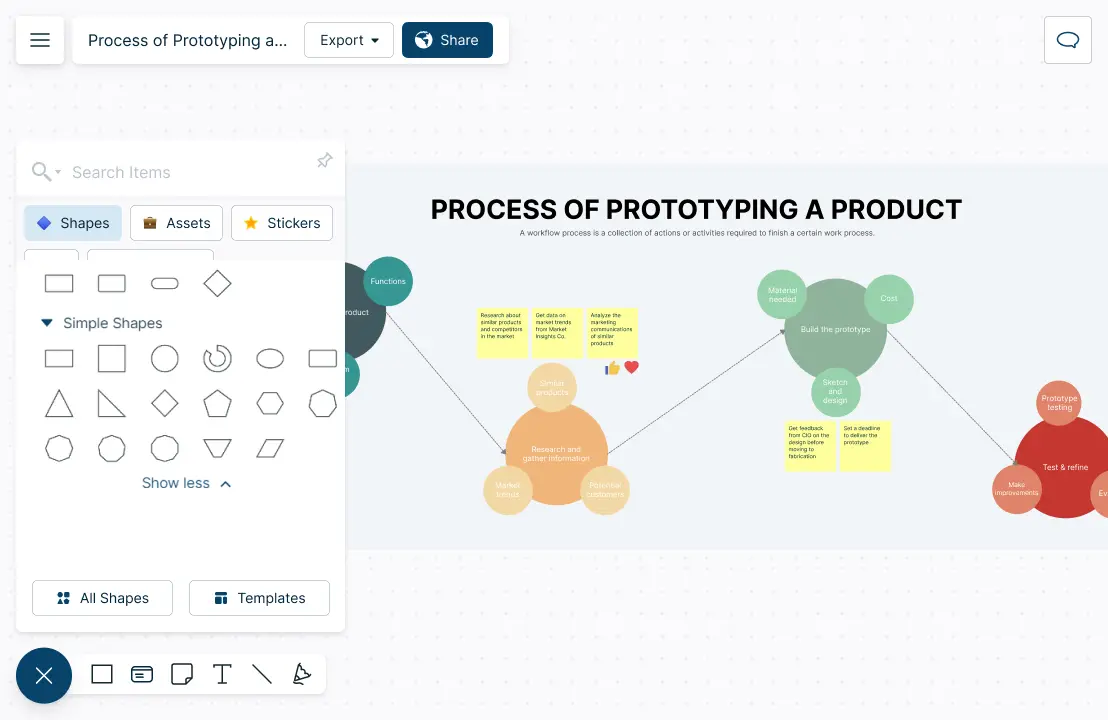 VISUALIZE & PLAN
Easily Visualize Your Business Concepts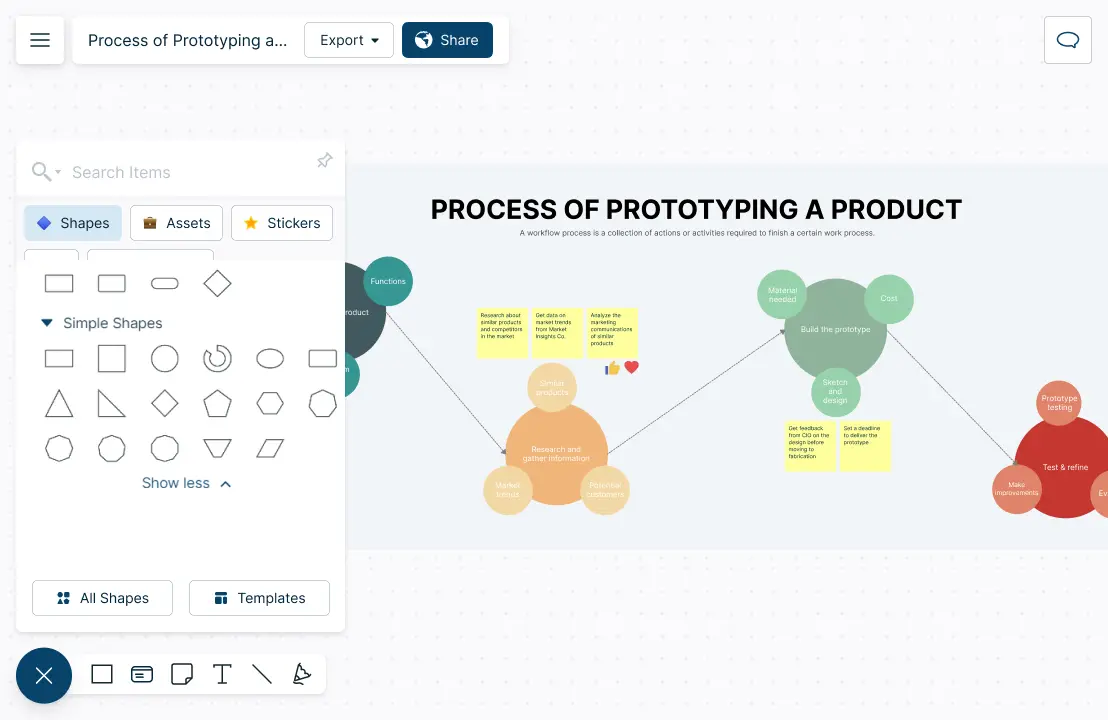 Make simple to complex business diagrams instantly with easy drag-drop tools.

Customize your business diagrams instantly with quick custom styling options.

Create flowcharts, org charts, VSMs, SWOTs, & more with professional shape libraries.
ORGANIZE
Better Arrange Business Data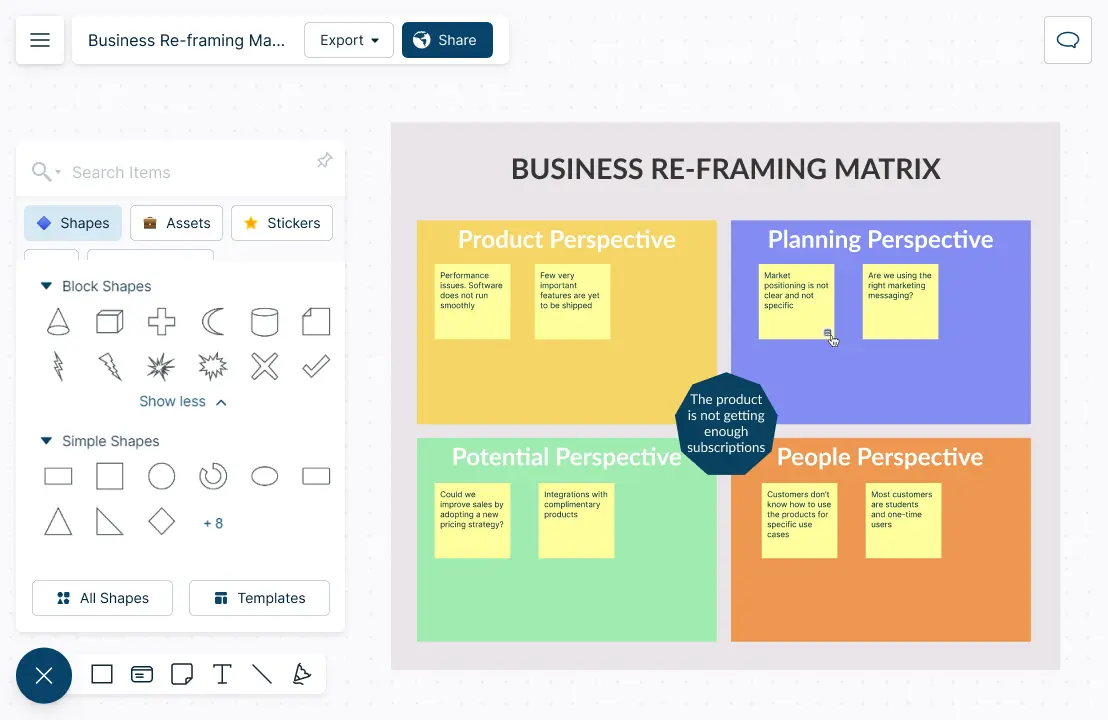 Create interactive presentations, reports, & dashboards for strategies and plans.

Add more context to your business plans with imported images, screenshots, and more.

Centralize all business information in a single location with integrated notes.

Export your business diagrams as PDFs, PNGs, or SVGs to share or publish.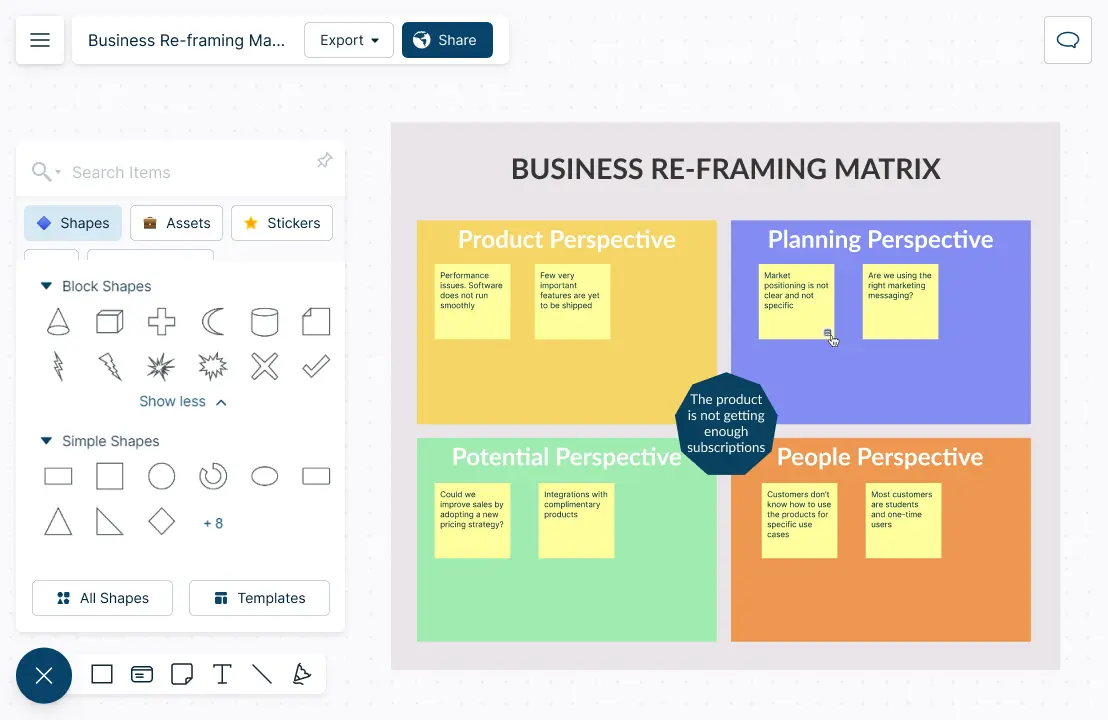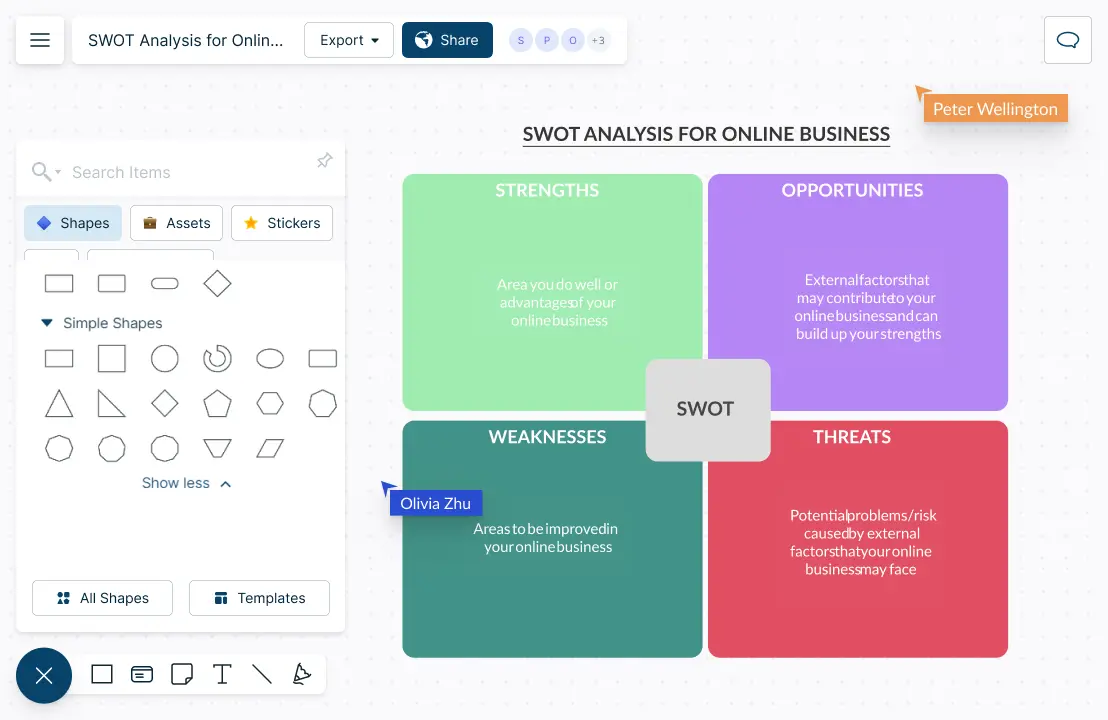 COLLABORATE
Connect All Teams Across the Board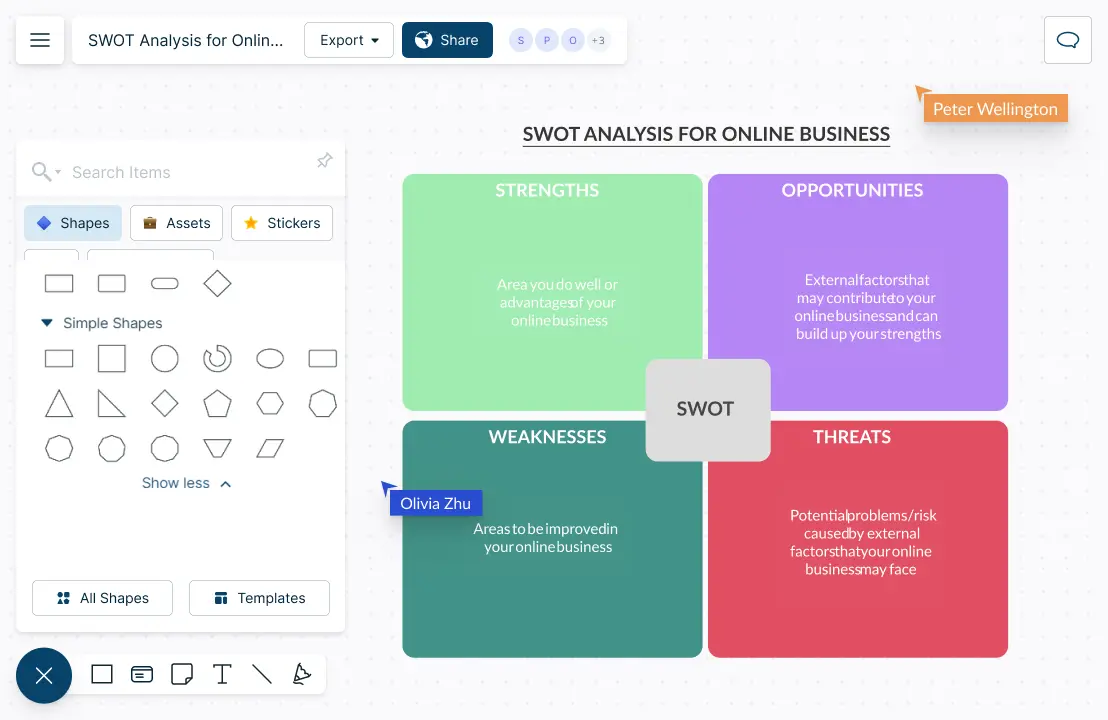 Facilitate team business discussions and decision-making on a shared canvas.

Integrated commenting to share feedback and for async collaboration.

Keep track of each iteration of your workspace with full version history.

Stay updated on the changes other stakeholders make with smart notifications.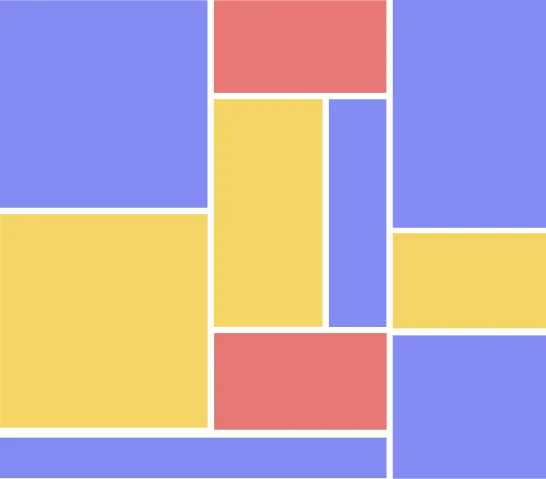 What is a Business Diagram?
Business diagrams are used to visually represent business processes, plans, strategies, and solutions. While there are multiple types of business diagrams that are used across different departments in an organization, some of the popular business diagram types include process maps, SWOT diagrams, organizational charts, roadmaps, and workflow diagrams.
How to Create a Business Diagram Collaboratively?
Open Creately and create a workspace for your business diagram. Add relevant team members or stakeholders as collaborators to allow them to make edits. You can use real-time mouse cursors and synced previews to easily track the changes other participants make in the workspace.

Perform a thorough analysis of the different business elements and plans to be included in the business diagram. As the team comes up with ideas, they can put them down on sticky notes and add them on a post-it note wall on the canvas.

Identity key diagram types which will be essential for decision making and strategic planning. Creately provides a wide variety of business diagram types to visualize your business plans, models, and processes. Browse through Creately templates library and select a desired business diagram type. Or you can enable the relevant shape library and create one from scratch.

Using the information gathered, create a rough draft of the business diagram. Then customize and edit the business plan diagram to the organization's requirements and brand guidelines.

As you create the business diagram, team members and colleagues can provide real-time feedback on changes or improvements using comments. Changes done to the diagram can be tracked and reverted with version history.

Finalize the business diagrams and share them with multiple stakeholders in various image formats. Alternatively, you can also use an embed code to securely embed the diagram in any site, intranet, or app.
Easily Visualize Business Strategies with Editable Templates
FAQs about Business Diagrams
What are the main types of business diagrams?
Audit diagrams are mainly used for financial management and to track fiscal information.

Flowcharts are used to illustrate a basic data or work flow.

Brainstorming diagrams are used to generate ideas and for collaborative decision making where team members can share their suggestions.

Fishbone (cause and effect) diagrams help to discover the root causes of an issue.

Data flow diagrams are used to indicate the flow of information.

E- PC is another type of diagram to denote business process workflows. They are used in SAP R/3 modeling concepts.

Fault tree diagrams help investigate system failures and errors. It reverse engineers a system by graphically representing its components and helping to understand the root cause for failure.

Process diagrams are helpful in presenting various business processes and their components.

Marketing charts help illustrate marketing data and statistics in a way that is easy to understand. They are mostly used in marketing presentations to convince clients and stakeholders.

Org charts denote the reporting structure of an organization.

Value stream maps help enhance productivity by distinguishing between value-adding and non-value adding activities in a business process.
How to diagram a business process?
Determine key process components: The first step in diagramming a business process is to determine the main inputs, outputs and activities of the process. Inputs can be resources or information that help conduct the process and outputs are the results of the process such as decisions, components, services, permits, end products etc.

Clarify the order of activities: Once the main components are identified, list them in the chronological order.

Choose correct symbols: Make sure you choose the correct symbols to represent each activity of the process so that your process diagram is easily comprehensible.

Use connectors: Connect all activities and components in your diagram using arrows and lines (dotted or otherwise).

Clearly indicate the start and end of the process: Though it may seem obvious, many people overlook this when creating business process diagrams. Therefore make sure to clearly label the start and end of the process.
Who uses business diagrams?
Business diagrams are used by a variety of professionals, including business analysts, project managers, and consultants. These diagrams are used to visualize and communicate complex business processes and systems, and can be used to support decision-making, planning, and communication within organizations. They can also be used to document and share information with external stakeholders, such as customers and partners.
Streamline Your Workflows by Integrating with the Tools You Love
Creately integrates with the tools your teams use every day and supports your team's workflow seamlessly.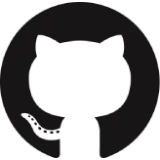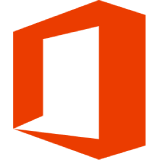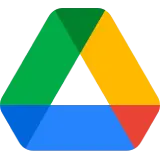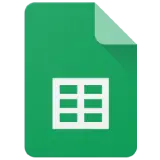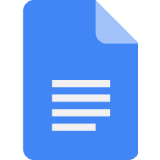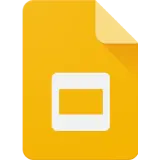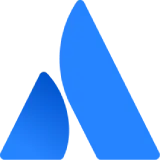 Why is Creately a Better Business Diagram Software
Creately is the intelligent visual platform enabling visual collaboration, knowledge management and project execution.
100+ proprietary features deliver a flexible, no-code visual platform, expertly-tuned for ease of use.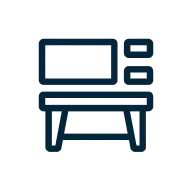 Infinite Visual Canvas
Visually create and organize any structure you imagine. Drag drop shapes or datasets, embed external content.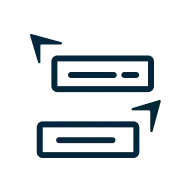 Real-Time Collaboration
Work remote or hybrid with realtime cursor tracking, synced previews and proper in-context comments and tasks.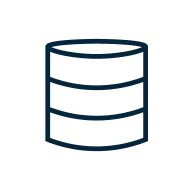 Custom Databases
Create custom databases for any kind of information from tasks, HR personnel records to matters for law firms.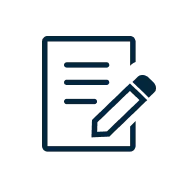 Data Driven Docs
Create docs and notes to go deeper from the high-level visual views. 2 way link to other docs, shapes or data with @mentions.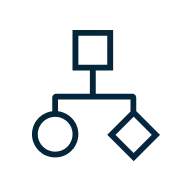 Professional Diagramming
50+ types of standard diagrams with 1000+ specially designed shapes and connectors enable blazing fast diagramming.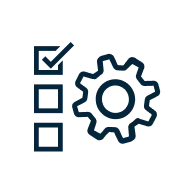 Project & Task Management
Use built-in agile project management tooling or integrate with your favourite project management tool to keep work flowing.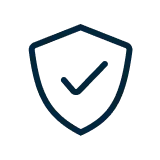 Enterprise Grade Security
ISO 27001, SOC 2 - Type 2, Data Residency & Up-time SLAs to collaborate securely with your entire organization.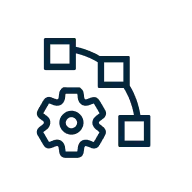 Powerful Visual Modelling
Visuals that are backed by databases, update once, reflect in multiple views type of workflows.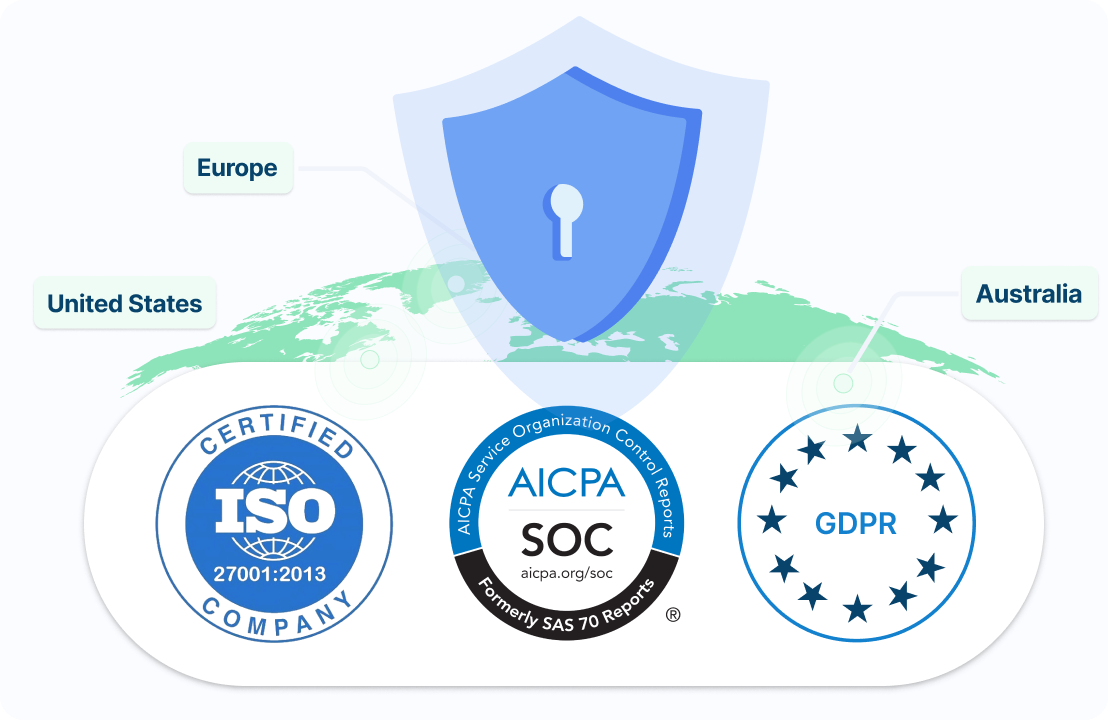 Enterprise-Grade Security and Compliance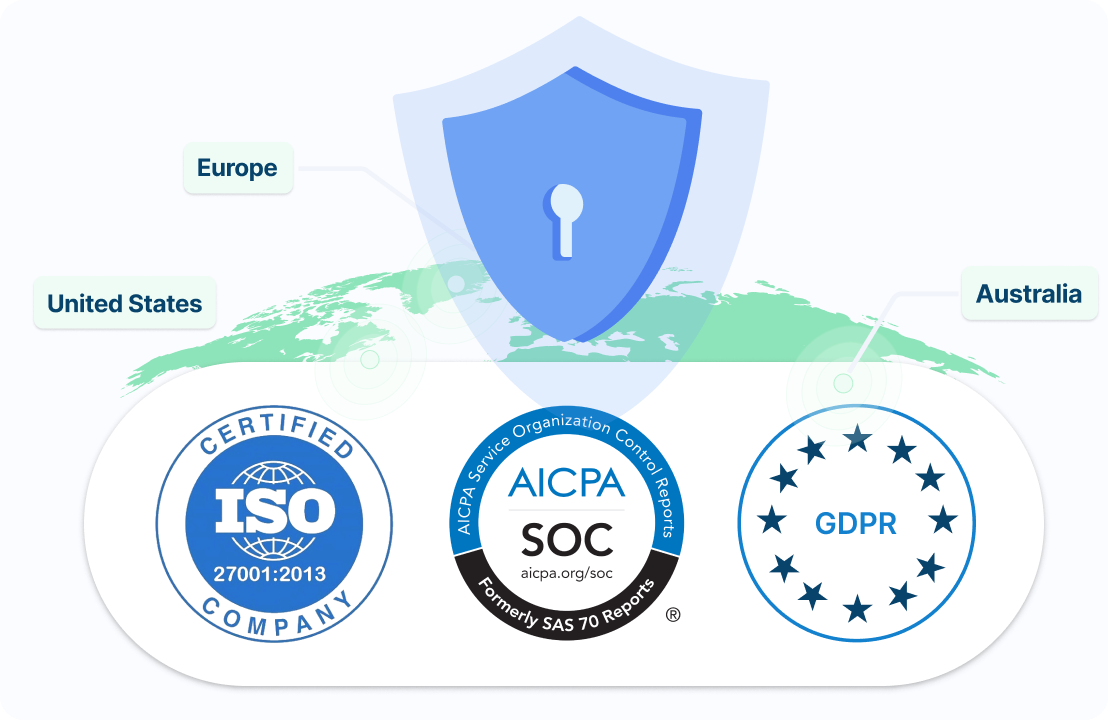 We're dedicated to keeping your data private, secure and safe. Creately is SOC2-Type 2 and ISO 27001 certified and GDPR compliant. We offer flexible data residency options in USA, EU and Australia to our enterprise customers.
Just Plug and Play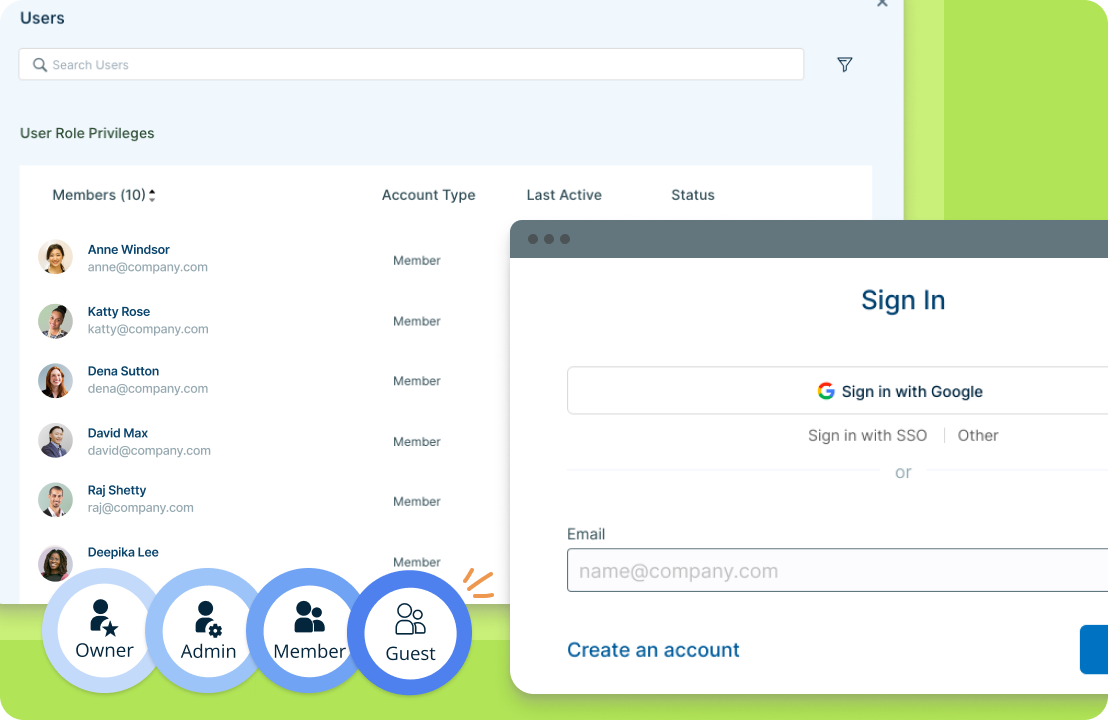 An easy-to-use interface with a minimal learning curve. Simply Sign-In using your work email to automatically add team members to the enterprise plan.
No installation required.